Symphonie pour un homme seul
With Symphonie pour un homme seul (1949–1950), Pierre Schaeffer and Pierre Henry took the first approaches to Musique Concrète to a new level, beyond the scope of simple studies. Although not a multichannel composition, the artificial reverberation used in this piece can be considered a spatial audio production technique 1:
Artificial reverberation was first used in popular music productions in the 1930s.
---
Pupitre d'espace
The 'pupitre d'espace' was an electromagnetic interface for live diffusion of Musique Concrète.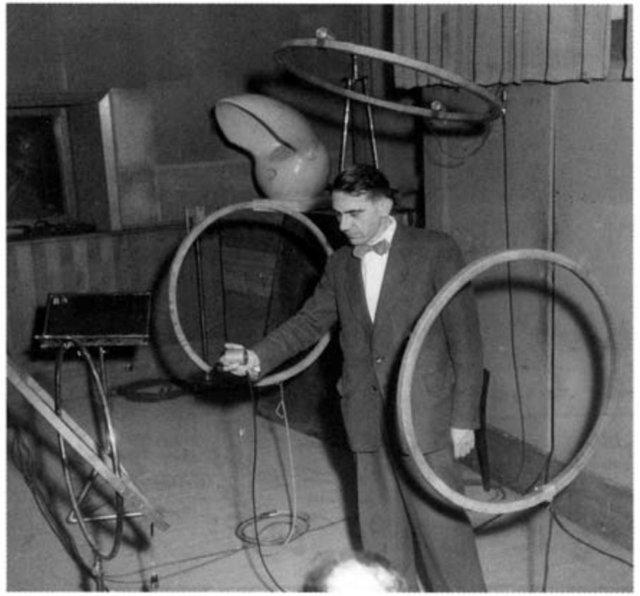 ---